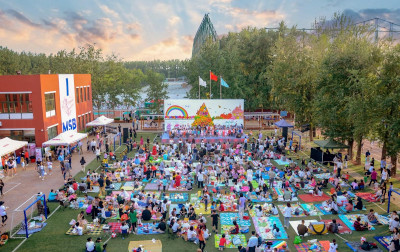 Teach abroad and experience all that China's capital city has to offer at The International Montessori School of Beijing (MSB) founded in 1990. With long-term goals for expansion, MSB aspires to be an adaptive, internationally acclaimed educational experience for children from infancy to 17 years. Blending Montessori and globally recognized academic frameworks, overseas teaching at MSB provides students with the essential skills to realize success in university, career, and in life. MSB's Dual Language Programs are unsurpassed in Beijing.
Nestled in one of Beijing's premier living areas, MSB is located across from Beijing Riviera, only a 30- minute drive from downtown. Its prime location on the border of Beijing's Chaoyang and Shunyi districts offers easy access to international teachers residing either in the city or the suburbs. Located near other international schools in Xiangjiangbeilu, Chaoyang District, Beijing, the campus is conveniently located to other expat community compounds, shopping malls, and restaurants.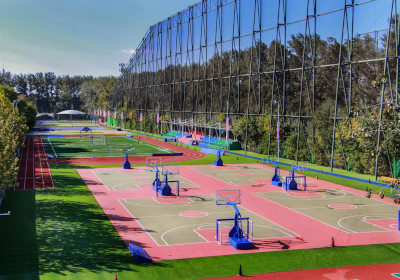 MSB's international school campus envelops five buildings comprising over 11000 square meters. Four main academic buildings are home to different divisions: Infant and Toddler, Early Childhood, Elementary, and—the first of its kind in China—Middle School. The Middle School building also houses art and music studios, children's kitchens, libraries, science labs, gyms, and Coffee Stop, a refreshments area maintained by the school's Parents' Association. A separate multi-purpose hall contains a stage and an indoor ball court. All buildings are equipped with high-tech, ozone-free air purification systems and air curtains over main entryways.
MSB's outdoor facilities include two all-weather sports fields, a running track, a sandbox, a basketball court, and six playgrounds, catering to children of every age. Ready for use is MSB's brand new, 15,000 square meter, athletic complex, featuring a football field, two-hundred-meter track, six basketball courts, two volleyball courts, and two tennis courts.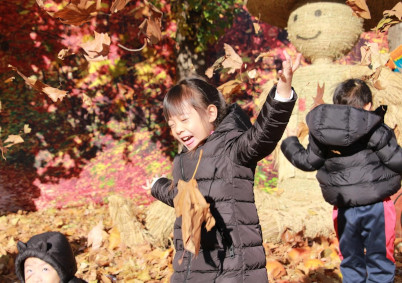 Overseas teaching at Beijing's first fully qualified international Montessori school, provides the opportunity to be part of an affiliate member of the American Montessori Society (AMS) and fully registered with the Chinese Ministry of Education Beijing Municipal Education Commission. Currently enrolled are over 400 primary students representing 20 nationalities, none of whom are from China. In addition to the Montessori Method, the school delivers the U.S. Common Core. The teaching staff of 115 includes 77 experienced, dedicated, and long-term educators from China who will assist with the cultural integration for international teachers. MSB is pursuing accreditation through the Western Association of Schools and Colleges (WASC) and the Council of International Schools (CIS).
In addition to regularly scheduled PE classes, elementary students have many opportunities to take part in intramural athletic events. As a member of Junior International Schools Athletic Conference, participates in football, handball, volleyball, basketball, and athletics across the school year. Regardless of skill and ability, all are encouraged to participate, with a focus on team building and participation. MSB also regularly hosts "friendlies" with other international schools in Beijing to expose children to a competitive environment.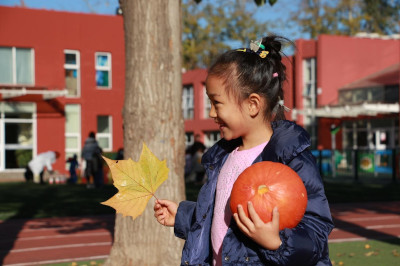 MSB Aquabees swim team is run with professionally outsourced coaching and a very strong parent support committee. The community makes use of MSB's 25-meter pool for training and competitions. The swim program includes children from five to 12.
Once a week, children have the opportunity to join MSB teachers on a mid-day run around the neighborhood. This activity is held during the recess period every Wednesday for Grades 4 & 5; other students have the option of an early morning run every Friday.
MSB offers a diverse after-school program that caters to all interests for students in Early Childhood 1 through Grade 5. Activities are led both by MSB teachers and individuals and organizations from the Beijing community. Examples include science, football, drama, basketball, baking, language clubs, golf, Kung Fu, fencing, chess, robot programming and more.
MSB's Extended Learning Program is designed to meet the developmental needs of 6th and 7th graders, who are very energetic and enthusiastic. The choice of classes varies each semester, allowing students to explore more of their own interests throughout the year. Some of the courses include novel studies, creative writing, leadership, drama, chess, outdoor activities and sports, and various STEM (Science, Technology, Engineering and Mathematics) projects.
MSB seeks to hire international teachers who are certified, experienced singles and couples wishing to teach abroad. Candidates need not hold an academic degree in the subject they will be teaching. As per government regulations, those up to the age of 60 may obtain a work visa.
The overseas teaching benefits package includes annual allowances for housing and airfare. Tuition is free for up to two children. MSB offers professional development opportunities. Worldwide health insurance—except for the U.S.—is fully paid and includes dental and emergency evacuation.
To gain access to The International Montessori School of Beijing's full profile on the Search Associates database, including a list of any vacancies, candidates can apply for membership by clicking here. Candidates already registered can easily access the school profile directly through their dashboards.
Please note: The information presented about this school was valid on the date published. This information may change, and the most up-to-date information can be found on the school profile.