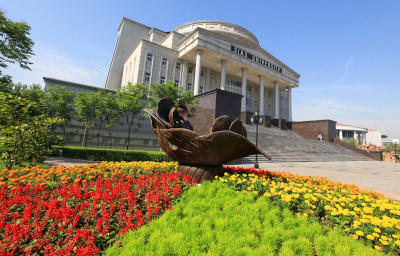 Teach overseas at the "Center of Heaven and Earth" in the first International School in China's Henan Province. Founded in 1998 as Sias International University, the school began as the dream of Dr. Shawn Chen: an English-language school where the students gain a strong academic background in science, technology, engineering, and maths (STEM) while drawing their inspiration and creativity from studying the arts. Dr. Chen envisioned a campus with plenty of space for students to learn outside the classroom, with ultramodern recreational facilities for students to maintain healthy minds and bodies through physical pursuits, athletics, and competitive sports. In 2019, the school changed its name to Sias International School of Zhengdong New District (Sias IS).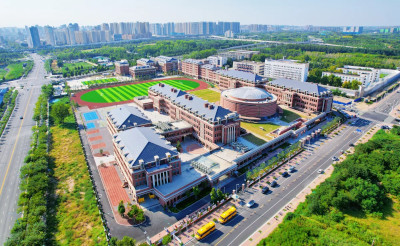 The upcoming Sias IS campus boasts world-class international school facilities in an outstanding setting located near Beilong Lake. The architectural design and layout reflect a focus on students' learning, development, and welfare, from PreKindergarten to Grade 12. The 6+ hectare campus includes indoor and outdoor learning spaces with two swimming pools, double-court gymnasium, first-rate athletic field, performing arts venues and state-of-the-art technology are the finest in Henan Province. Outdoor green spaces, such as courtyards and gardens, provide a peaceful and welcoming ambience. Boarding facilities will be spacious and secure.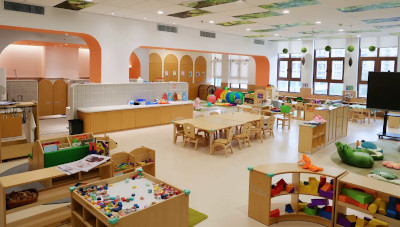 Pending accreditation through Western Association of Schools and Colleges, the K-12, day school provides boarding to students Grades 9-12. In addition to the U.S. Common Core, the school uses inquiry-based learning to deliver the International Baccalaureate (IB) Primary Years, Middle Years, and Diploma Programmes. Currently enrolled are 196 students, half of whom are Chinese, with the other half representing 10 nationalities. The international teaching staff of 39 includes five Chinese educators. Sias IS combines Chinese and Western educational philosophies to provide its students with the education and inspiration to be well-balanced with a strong mind, body and spirit.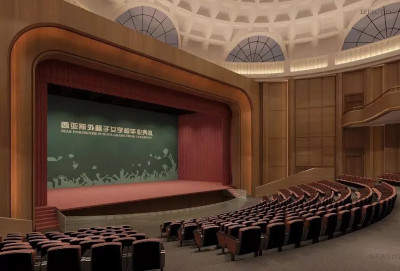 In an effort to meet the diverse needs and interest of its students, Sias IS has continuously increased the after-school activities (ASAs) available. Sias IS collaborates with multiple venders that provide professional quality instruction and content while its instructional staff also provide classes based on their areas of interest and specific training. The ASAs are organized in three age groups, which allow students to expand their learning across grade levels and create new connections within the learning community.
Currently, over 40 ASAs support whole-student learning by creating opportunities for visual and performing arts, sports, STEAM, and language. Specific offerings include specialized instrumental classes, music appreciation, basketball, ping pong, badminton, soccer, golf, and wiffle ball as well as activities that promote the magic of science and the mysteries of nature. Sias IS provides advanced offerings for Chinese and English language acquisition and understanding.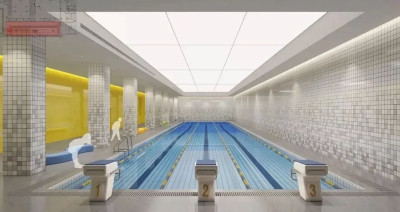 Sias IS hires certified international teachers of diverse profiles to teach overseas, including newly-certified candidates, couples with a non-teaching partner, and interns. The majority of Sias IS students are EAL learners. Overseas teaching credentials need not include an academic degree in the subject they will be teaching; however, teachers must have experience in differentiating learning activities and assessments based on a student's individual language and learning needs. The school seeks "passionate and collegial professional educators who are inquiry-based practitioners and who also "understand the central role that formative assessment plays in learning." There is no age limit for certified educators in overseas teaching to obtain a work visa.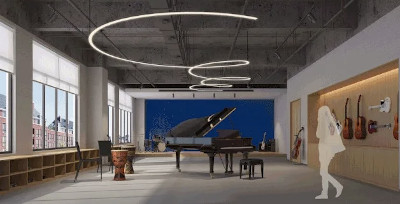 In addition to a salary whose taxes are covered by the school, the teach abroad benefits package includes allowances for moving and settling in; furnished apartments on campus, complete with utilities and internet; and annual airfare. In addition, the school contributes 5% to a retirement plan, tuition is free for all children, and an added bonus is 25% discount on ASAs. Sias IS offers 1200 USD per year for a teacher's professional development. Worldwide health insurance—except for the U.S.—is fully covered and includes dental and life insurance. The school provides 50% towards U.S. coverage. There are many local employment opportunities for non-teaching partners.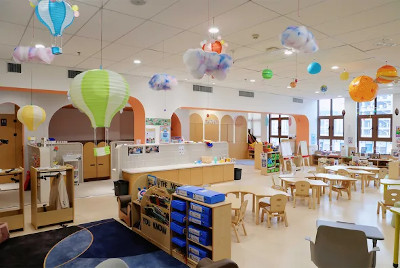 To gain access to Sias International School of Zhengdong New District, Zhengzhou's full profile on the Search Associates database, including a list of any vacancies, candidates can apply for membership by clicking here. Candidates already registered can easily access the school profile directly through their dashboards.
Please note: The information presented about this school was valid on the date published. This information may change, and the most up-to-date information can be found on the school profile.