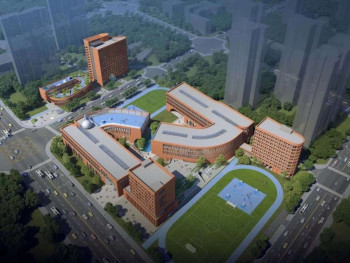 In the fall of 2023, BASIS International & Bilingual School Wuhan (BIBSW) will join the highly regarded and rapidly growing network of BASIS International Schools in China. The second campus to house both international and bilingual school programs, BIBSW will merge the rigorous BASIS Curriculum with the traditions, values, and culture of the traditional Chinese curriculum.
BASIS International Schools opened their first campus, BASIS International School Shenzhen, in 2015. At the time, it was recognized as the largest opening of an international school in southern China—paving the way for rapid network growth, with new international school campuses in Guangzhou in 2017, Huizhou and Hangzhou in 2018, Nanjing in 2019, and Chengdu in 2022. The network's first bilingual school, BASIS Bilingual School Shenzhen, opened in 2020.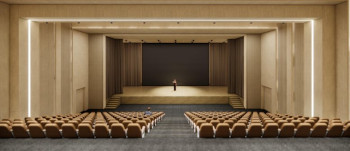 The BASIS International & Bilingual School Wuhan campus, designed to accommodate both day and boarding students, will be one of the most beautiful in the network. Founding faculty and students will enjoy state-of-the-art facilities, including spacious classrooms, gymnasiums, multiple performance spaces, science labs, a swimming pool, student dorms, and much more. Initially, the school will open with Grades Pre-K through 9 and will grow to become a Pre-K through Grade 12 school.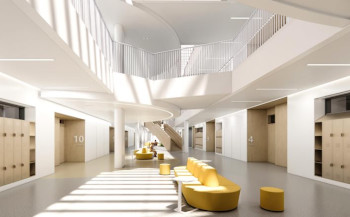 The capital of Hubei province, Wuhan offers many scenic sites along the confluence of the Han and Yangtze rivers. Resting in the very heart of China, the city is roughly equidistant from Beijing in the north and Guangzhou in the south. Many famous sites in and near Wuhan include Yuan-Dynasty Temple, Hubei Provincial Museum, Yellow Crane Tower, Yangtze River Bridge, and more.
Fully accredited by AdvancED/Cognia, BIBSW currently enrolls 450 students, most of whom are Chinese. The teaching staff of 77 includes 32 educators from China.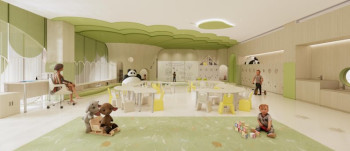 BIBSW hires experienced teachers of diverse profiles wishing to teach abroad, including couples with a non-teaching partner and veteran teachers lacking certification. Candidates must hold an academic degree in the subject they will be teaching. As per government regulations, those up to the age of 60 may obtain a work visa.
When teachers are hired at one of the BASIS schools, they join a network that provides numerous professional development opportunities for career growth and development. BASIS teachers come from all over the world, bringing a wide range of professional and curricular backgrounds to BASIS communities.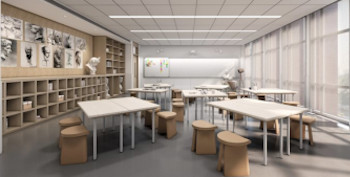 The overseas teaching benefits package includes allowances for moving, monthly housing, and annual airfare. Tuition is free for up to two children, and the school contributes 10% to a retirement plan. Other benefits include breakfast and lunch on school days for both employees and up to two dependent children attending the school. Global health coverage for the employee and dependents is fully covered and includes life, dental, and long-term disability.
To gain access to BASIS International & Bilingual School Wuhan's full profile on the Search Associates database, including a list of any vacancies, candidates can apply for membership by clicking here. Candidates already registered can easily access the school profile directly through their dashboards.