For over 25 years, Cambridge School of Bucharest (CSB) has been delivering a high-quality and innovative education to a growing global family. Teach abroad with CSB, a prominent and prestigious British International School located in the vibrant city of Bucharest, surrounded by a lush forest. CSB promotes a family atmosphere where students and teachers are the life-force that propels the school to develop and cultivate future generations of independent, creative, and logical thinkers.
In August 2020, CSB moved to its new home one kilometer from the northern border of Bucharest, to Pipera village, a neighborhood in Voluntari. The world-class, purpose-built facility, set in the heart of Baneasa forest, is a flagship British International School, featuring custom-built facilities and state-of-the-art classrooms.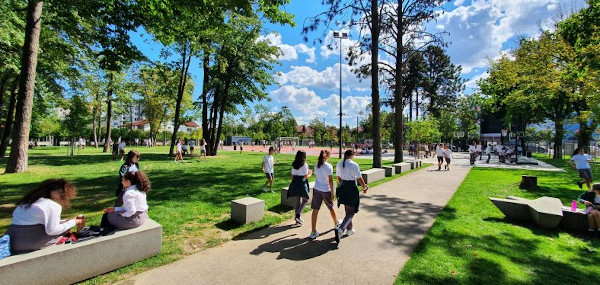 Bucharest, Romania's capital, is a political, cultural, and economic hub that boasts old-world charm and recent architecture. Western Europe influence is evidenced in its wide boulevards, Arch of Triumph, and beautiful gardens, built to compete with those from Paris and Vienna. Cobblestone streets are lined with local and international restaurants.
The overseas experience at CSB is enhanced by the spectacular scenic surroundings that await discovery! Outside of Bucharest stand the famous Carpathian Mountains to the north, where one can visit Bran Castle—often referred to as Dracula's Castle—and Peles Castle, located near Sinaia. Adventurers can also explore "the most beautiful road in the world," the Transfagarasan. Many ski destinations are accessible by train or car, with the closest about 130 kilometers from Bucharest. The beautiful Black Sea lies on the western edge of Romania, where resorts and beaches offer active and relaxing activities. Finally, a visit to the unique sights and breath-taking flora and fauna of the Danube Delta will leave visitors speechless.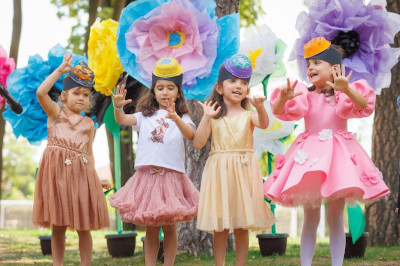 CSB's many accreditations are a sign of the quality of education provided to students: Council of International Schools (CIS), Council of British International Schools (COBIS), British Schools Overseas (BSO), National Council for Private School Accreditation (NSPCA), Accreditation International, and ARACIP: The Romanian Agency for Quality Assurance on Pre-University.
Currently, 970 pre-K through Year 13 (UK) students are enrolled. While 72% of the students are Romanian, the remaining 28% represent 43 nationalities. The international teaching staff of 85 includes 25 educators from Romania. The school delivers the National Curriculum of England and Wales through A Levels along with the International and General Certificates of Secondary Education. International teachers have the opportunity to join in a number of field trips each year to learners across all age groups and subject areas so that students can see how their learning has real-world relevance.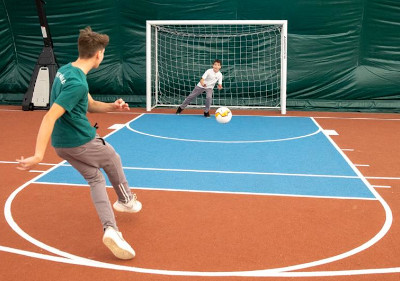 CSB prides itself on the involvement of overseas teachers in its range of after-school clubs and activities, including Modern Languages, Archery, Football, Basketball, Art, Music, Chess, Karate, Debate, and Dance. Volunteers in Key Stage 3 write, edit, and organise the running of the Cambridge School newspaper on a monthly basis. Additionally, CSB students and international teachers have taken part in Model United Nations and NATO Conferences, collaborating with students in other schools across the city.
Service learning is a key aspect in the teach abroad experience at CSB. Student Union offers an important opportunity to give back to the local community and reinforce democratic principles with student representative elections. An events team, made up of Key Stage 4 and 5 students, help coordinate a series of annual fundraising events in support of local charities. In recent years, Student Union brings the entire school community together in support of those in need in the local community. In recent years, events have included World Heart Day, the annual Halloween party, as well as bake sales, jeans days, and other fundraising activities.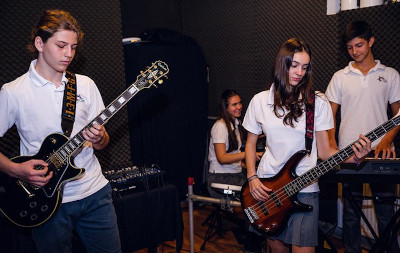 CSB hires certified international teachers of diverse profiles, including newly-certified candidates and interns. They will also consider couples with a non-teaching partner. Teachers must hold an academic degree in the subject they will be teaching. There is no age limit for obtaining a work visa in Romania.
The overseas teaching benefits package includes a non-taxed salary, a monthly housing allowance, and an annual stipend for airfare. Details of the tuition benefit are worked out with the school director. Other bonuses include meal tickets for lunch and special prices at a wellness center. CSB provides opportunities for professional development. Local health insurance, including dental, is fully covered. The benefits, combined with the low cost living, add up to some good savings.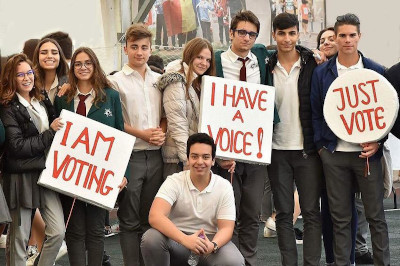 To gain access to Cambridge School of Bucharest's full profile on the Search Associates database, including a list of any vacancies, candidates can apply for membership by clicking here. Candidates already registered can easily access the school profile directly through their dashboards.
Please note: The information presented about this school was valid on the date published. This information may change, and the most up-to-date information can be found on the school profile.