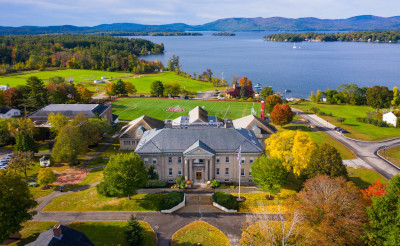 Teach abroad with this new K–12 modern, innovative, and rigorous educational experience! Brewster Madrid (BAM) will open its doors in September of 2023 as the second school in a growing network of Brewster schools. Run and led by educators, the international school will capitalize on the 200-year history and culture of innovation of Brewster Academy, located in Wolfeboro, New Hampshire. While student-centered learning is relational and responsive to the diverse needs of students, the intellectually rigorous program helps each student discover and activate their unique talents and abilities.
BAM and its sister Brewster Academy in the U.S. are aligned by their mission, vision, and approach to education. Brewster schools prepare diverse thinkers for lives of purpose, and they are committed to offering a robust American curriculum in the context of a highly student-centered, dynamic learning environment. In addition to its 200-plus-year history, Brewster Academy is known for its commitment to innovation. For example, Brewster was the first high school in the U.S. to adopt a one-to-one laptop program, and partnering with Yale University, it was among the first to incorporate a distinctive Social and Emotional Learning curriculum into the academic day. The "Brewster Model" has the ability to both support and challenge all students in ways that allow them to graduate as confident, resourceful, and engaged community members.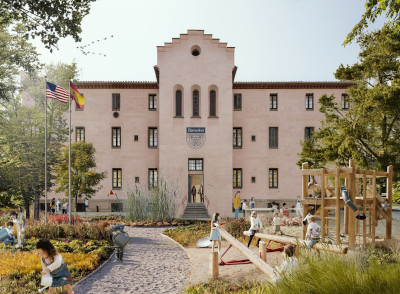 Brewster Madrid is located in the heart of Chamberí, Madrid, and will be the only American school in the downtown area. A thriving European capital, Madrid is also a remarkably comfortable, walkable, and affordable city, one that seems to love children and dogs as much as its world-famous art collections.
It will be a remarkable teach-abroad experience for a number of reasons. Brewster Madrid's campus features protected historical buildings, formerly part of the only homeopathic hospital in Spain. Built in the late 19th century, the Hospital of San José was distinctive for its U-shaped design, large windows, and generous garden spaces. To the right of the main building is the Palacete, a grand edifice built in the neo-mudéjar style. These buildings are currently being renovated under the guidance of a very talented Spanish architect, in preparation for the school's opening. The spacious classrooms have been designed for flexibility to accommodate the needs of students and teachers. Moreover, great attention is being paid to ensure that the green spaces in the front and back of the building are optimized for sports, children's play, and exterior classroom space.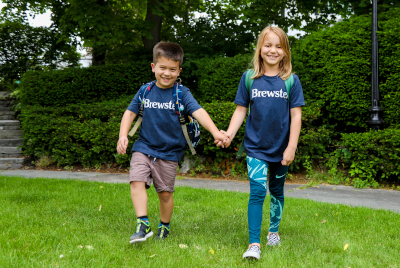 Brewster Madrid is pursuing accreditation through the New England Association of Schools and Colleges (NEASC) and plans to open with 150-200 students in its first year and then to increase enrollment to approximately 450 the following year. Brewster Madrid will offer both an American diploma with Advanced Placement courses and the International Baccalaureate Diploma Programme in the secondary school.
Individuals teaching abroad can take full advantage of the city, allowing the boundaries of the classroom, in all divisions, to extend into the wider Madrid landscape. In particular, the middle school program (6-8 grades), called "the Studio," takes the students beyond the classroom on a weekly basis. In addition, this overseas teaching experience gives the opportunity to shape students' educational journey so that each student has the skills, confidence, and desire to exert a positive impact on the world. In essence, Brewster strives to provide students with a humanistic and meaningful education.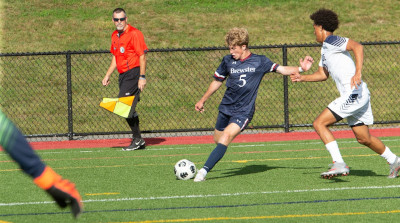 All Brewster overseas teachers belong to an inclusive and welcoming network that stretches across the globe. This inclusiveness helps our community build a deep sense of recognition, respect, and appreciation for different cultural, ethnic, and national groups.
BrewsterConnect, a program designed as a bridge between the campuses in Spain and the U.S., creates opportunities for professional development and student collaborations through a host of virtual points of contact, in areas both academic and social. Moreover, 11th graders starting at BAM in the fall of 2023 may join "The American Experience" by spending a trimester on the U.S. campus. In 2024, the Wolfeboro campus will host a week-long leadership training program for Brewster Madrid middle schoolers.
Brewster Madrid will also offer instructional and competitive basketball, soccer, and lacrosse.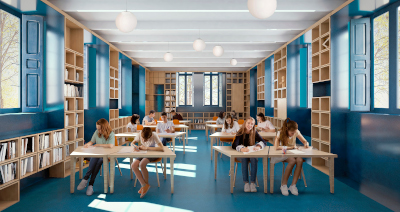 As a new school opening in the fall of 2023, BAM offers a unique, overseas teaching opportunity to be founding members. The school seeks to employ an experienced, energetic group of international educators of diverse profiles who are drawn to the rich opportunities and challenges of opening a new school and who understand the power and importance of collaboration. This includes newly certified candidates, seasoned teachers lacking certification, and couples with a non-teaching partner. They would also consider interns. The school's hope is to hire people interested in building a community in Chamberi, not just staying for a couple of years and moving on to a new adventure. As per government regulations, those up to the age of 65 may obtain a work visa.
The international teaching benefits package includes allowances for moving, monthly housing, and annual airfare. Full tuition is offered for all students, but not extra costs, such as meals and transportation. Worldwide health insurance, including life, dental, and long-term disability is covered, with the employee paying a percentage. There are local opportunities for non-teaching partners.
To gain access to Brewster Madrid's full profile on the Search Associates database, including a list of any vacancies, candidates can apply for membership by clicking here. Candidates already registered can easily access the school profile directly through their dashboards.
Please note: The information presented about this school was valid on the date published. This information may change, and the most up-to-date information can be found on the school profile.