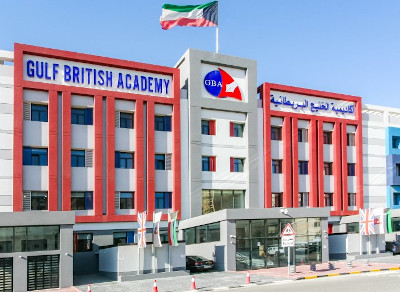 Gulf British Academy (GBA) opened its doors in September 2005 and quickly established itself as one of Kuwait's top independent co-educational schools for pupils from Foundation to Year 10. The school's mission is to "unite the best of British education with the best of Kuwaiti culture."
Located outside the city center, GBA is also three miles from the beach and is surrounded mainly by low-rise apartments and adjoining a large park with plenty of green space. The school is a 10-minute taxi ride to Avenues Mall, one of the largest shopping centers in the Middle East, where fashion abounds and food is amazing. Most of GBA accommodations for international teachers is within walking distance of the school, and numerous times a year, international teaching staff gather for social activities. Flights to Dubai are plentiful and reasonably inexpensive, great news for those wishing to teach abroad!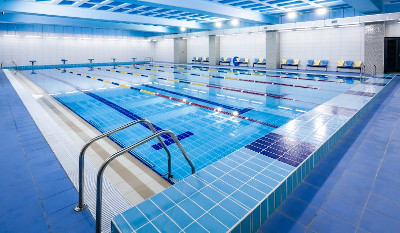 GBA comprises one purpose-built, state-of-the-art structure that, in addition to its classrooms, library, canteen, and clinic, includes outstanding dedicated learning spaces: modern, well-ventilated science labs, with digital measuring instruments, microscopes, kits, models, and other necessary apparatus; a fully-equipped art room; a dedicated ICT suite, with computers for every pupil; and a cinema with surround sound and a high-quality screen. The building is also home to a large theater, with a capacity for 300, where a dedicated AV room holds controls for the high-quality LED screen and a sophisticated stage lighting and sound system. Wireless microphones and tablets are also available to control audio and lighting. Within the building, as well, is a 5-lane swimming pool with separate changing rooms and private showers. As outdoor space is at a premium in Kuwait, GBA's rooftop—surrounded by high fences—features an artificial turf pitch and hard courts, changing rooms, and drinking water points.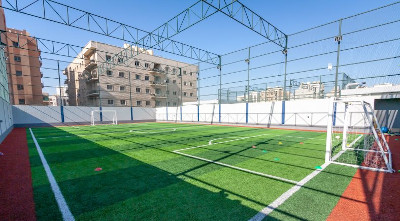 Accredited by British Schools Overseas (BSO) and Council of British International Schools (COBIS), GBA delivers the UK Early Years and Primary Years along with the International General Certificate of Secondary Education. Currently enrolled are 1,098 students, representing 31 nationalities, and 151 of whom are from Kuwait. The teaching staff of 76 comprises entirely international teachers.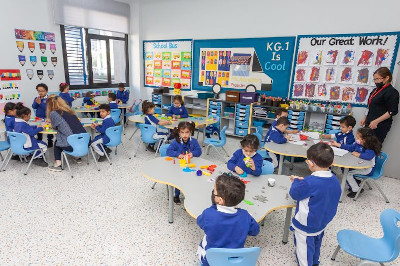 At GBA, extracurricular and curricular-based enrichment activities fall under three main areas: school/field trips, after-school clubs, and events. Field trips, often linked to the curriculum, explore local historical buildings, museums, and parks. Community members, such as Emergency Services, are always willing to share with children how they serve the public, as are supermarkets, food chains, and shopping malls. Offered three or four days a week, after-school clubs, include Football/Soccer, Cookery, French, Arts and Crafts, Music, Dance (especially Zumba), Drama, and ICT. Infusing extra excitement throughout the year are special events, such as Sports Days, Spelling Bees, Year Group Productions, Dress-up Days, Book Weeks, Science and Maths Fairs, as well as topic-based assemblies, various competitions, guest speakers and special days relating to the national calendar.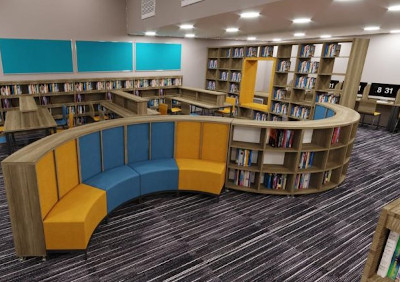 GBA hires certified singles and couples of diverse profiles wishing to teach abroad, including those with a non-teaching partner and newly-certified candidates. They would also consider interns. Teachers must hold an academic degree in the subject they will be teaching. As per government regulations, certified teachers up to the age of 60 may obtain a work permit.
The overseas teaching benefits package includes a non-taxed salary and a housing accommodation that is nearly free. Local health insurance is fully covered. There are also local employment opportunities for non-teaching partners.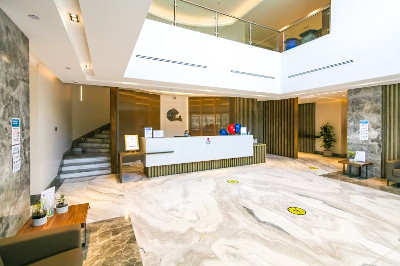 To gain access to Gulf British School, Kuwait's full profile on the Search Associates database, including a list of any vacancies, candidates can apply for membership by clicking here. Candidates already registered can easily access the school profile directly through their dashboards.
Please note: The information presented about this school was valid on the date published. This information may change, and the most up-to-date information can be found on the school profile.
If you're a 🇨🇦 Canadian-certified teacher interested in exploring overseas opportunities, contact Gary MacPhie at our Canadian office at gmacphie@searchassociates.com and visit: https://ca.searchassociates.com/ to learn more about how you can register with Search Associates and view thousands of jobs at top international schools.

For teachers outside Canada, please visit our main website at www.searchassociates.com to find an Associate in your area.