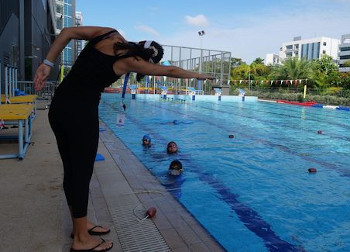 Join the North London Collegiate School, Singapore (NLCS) story that began over 160 years ago, when educational pioneer Frances Mary Buss opened the first NLCS in London, England. Ever since, NLCS represents excellence, ambition and aspiration. NLCS Singapore draws on that rich history and tradition to provide its students with an inspirational and life-changing educational experience that will ensure they become successful, well-rounded, and compassionate human beings. At the heart of everything NLCS does is outstanding pastoral care focused on the needs of each individual and driven by the belief that no child will ever feel unsupported.
Teach abroad in a dynamic and international environment, where NLCS Singapore nurtures scholars and critical thinkers who have the ability and drive to bring positive change to the world around them! An NLCS spirit is nurtured by exposing its students to opportunities that challenge them intellectually, physically, and emotionally, on a day-to-day basis.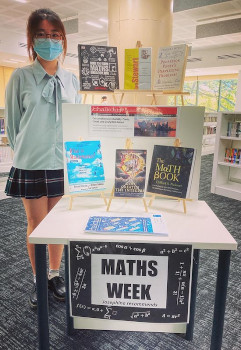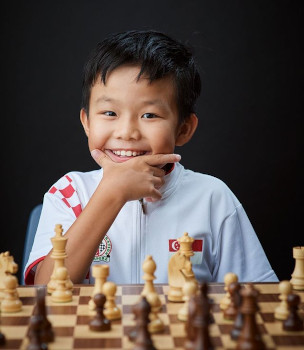 As part of the North London Collegiate School family of schools, NLCS Singapore has been built to meet the same standards as the founding school in London. The modern and innovative design emphasizes a strong sense of community with bases for members of each House to socialize with students of different ages as well as spacious, light-filled classrooms for collaboration and large roof gardens on the 3rd and 8th storeys of the building. The school boasts world-class science and technology facilities, junior and senior libraries, a purpose-built performing arts centre with professional backstage facilities, an indoor 1,420 square-metre sports hall, a six-lane 50-meter swimming pool, a fully-equipped gym for senior students, an outdoor basketball court and football fields as well as rooftop tennis courts. While junior students enjoy an outdoor plaza play area, kindergarten students have an indoor play area and a dedicated outdoor play area, in addition to library, art room, music room, and multi-purpose hall.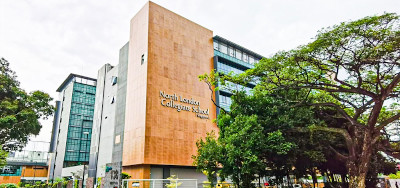 Pending accreditation through Council of International Schools, NLCS Singapore currently delivers the UK Primary Curriculum followed by the International Baccalaureate Middle Years and Diploma Programmes. Currently enrolled are 1040 students Year 1-13 (UK) representing 26 nationalities, 40 of whom are Singaporeans. The teaching staff of 115 includes five from Singapore.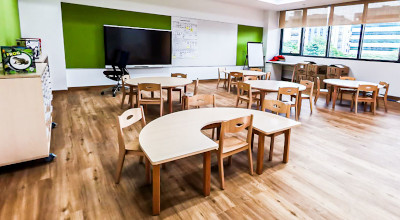 After school, enthusiastic participants enjoy in a wide range of extra-curricular activities available to every age. The school's ambition is to offer a rich and vibrant co-curricular menu across academic subjects, music, drama, sports, the creative arts, and beyond. Sporting activities are a major focus; the school believes in promoting participation and elite performance in equal measure as its teams compete in local and international tournaments and competitions. Highlights of NLCS Singapore's calendar include theatrical productions, concerts, art shows and festivals, sports competitions, and games.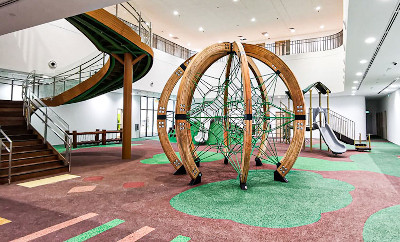 Another key feature of school life are Academic Lectures series, during which members of the community give academic lectures on a topic related to their subject of expertise. This reflects NLCS' ethos of developing teachers' individual interest in their subject and supports students' learning beyond curriculum.
In addition, the teach abroad experience includes an opportunity to join local and international trips, along with learning outside of the classroom, which enables students to broaden their perspectives, and also serves to foster a greater understanding of the local culture of Singapore.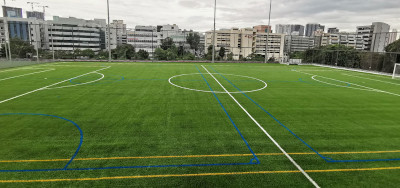 NLCS Singapore hires international teachers of diverse profiles including newly-certified teachers, seasoned teachers lacking certification, and couples with a non-teaching partner. Candidates need not hold an academic degree in the subject they will be teaching. As per government regulations, those up to the age of 65 may obtain a work visa. The NCLS Singapore package amounts to some savings or the chance for an economical family of four to live on one salary.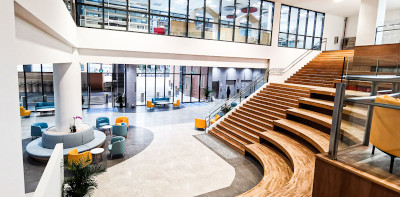 The benefits package includes stipends for monthly housing and annual airfare. Full tuition is provided for all dependents, and the school provides professional development opportunities. Worldwide health insurance—except for the U.S.—is fully covered and includes dental.
To gain access to North London Collegiate School, Singapore's full profile on the Search Associates database, including a list of any vacancies, candidates can apply for membership by clicking here. Candidates already registered can easily access the school profile directly through their dashboards.
Please note: The information presented about this school was valid on the date published. This information may change, and the most up-to-date information can be found on the school profile.